OUR BUSINESS
SOLUTION
The TAIKO Group businesses are designed to provide "solutions" and contribute to the business growth of all our customers.
We position ourselves alongside our customers and their operations to find those solutions together.
Fulfilling the needs of society and our customers,
creating quality products and expanding
the breadth of our business
The TAIKO Group is presently engaged in businesses that cover 7 different areas. The "Fluid business" has been our core business since the 1950s, beginning with the design and manufacture of marine pumps, and the TAIKO Group businesses have continued to develop as the volume and breadth of our customers increased.
In short, we at the TAIKO Group provide business "solutions" that contribute to the business growth of our customers. We position ourselves alongside our customers and their operations throughout the world to find those solutions together.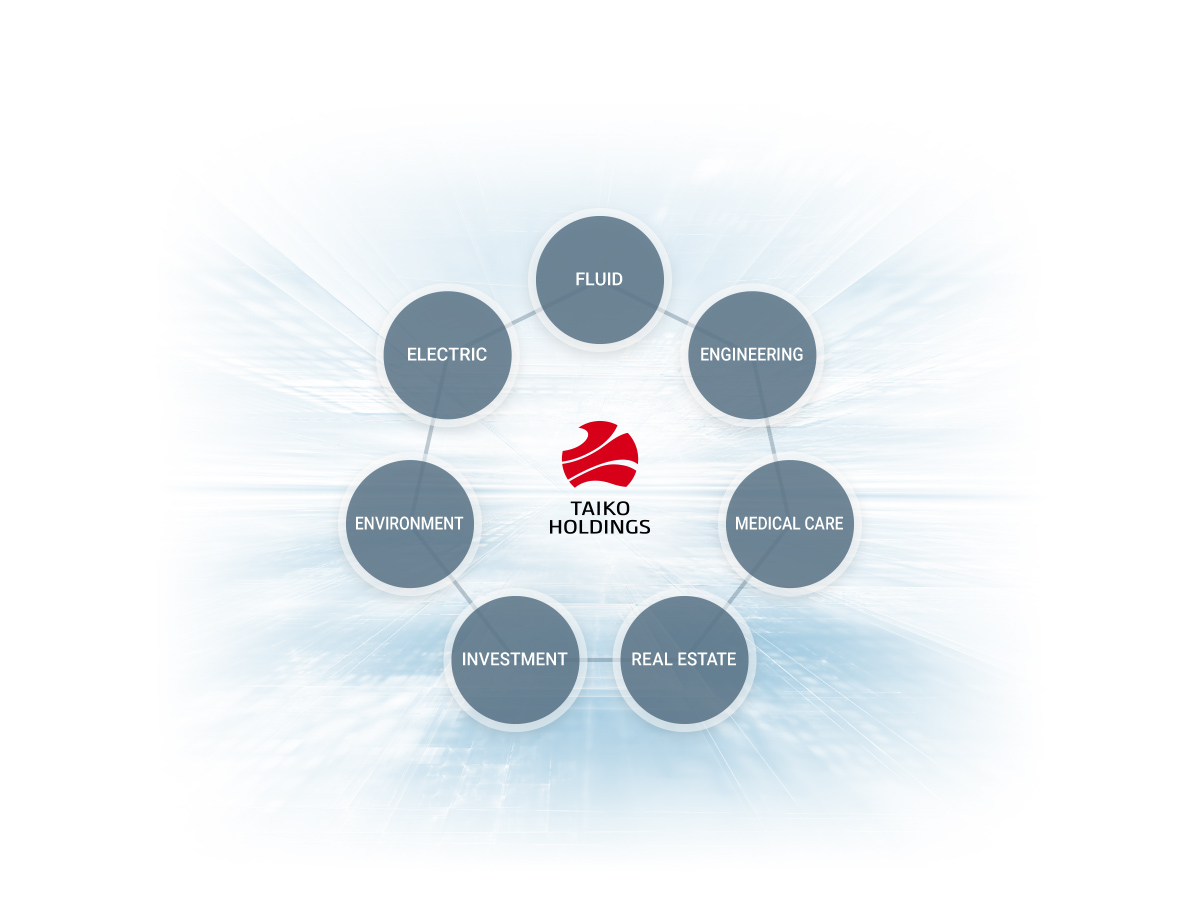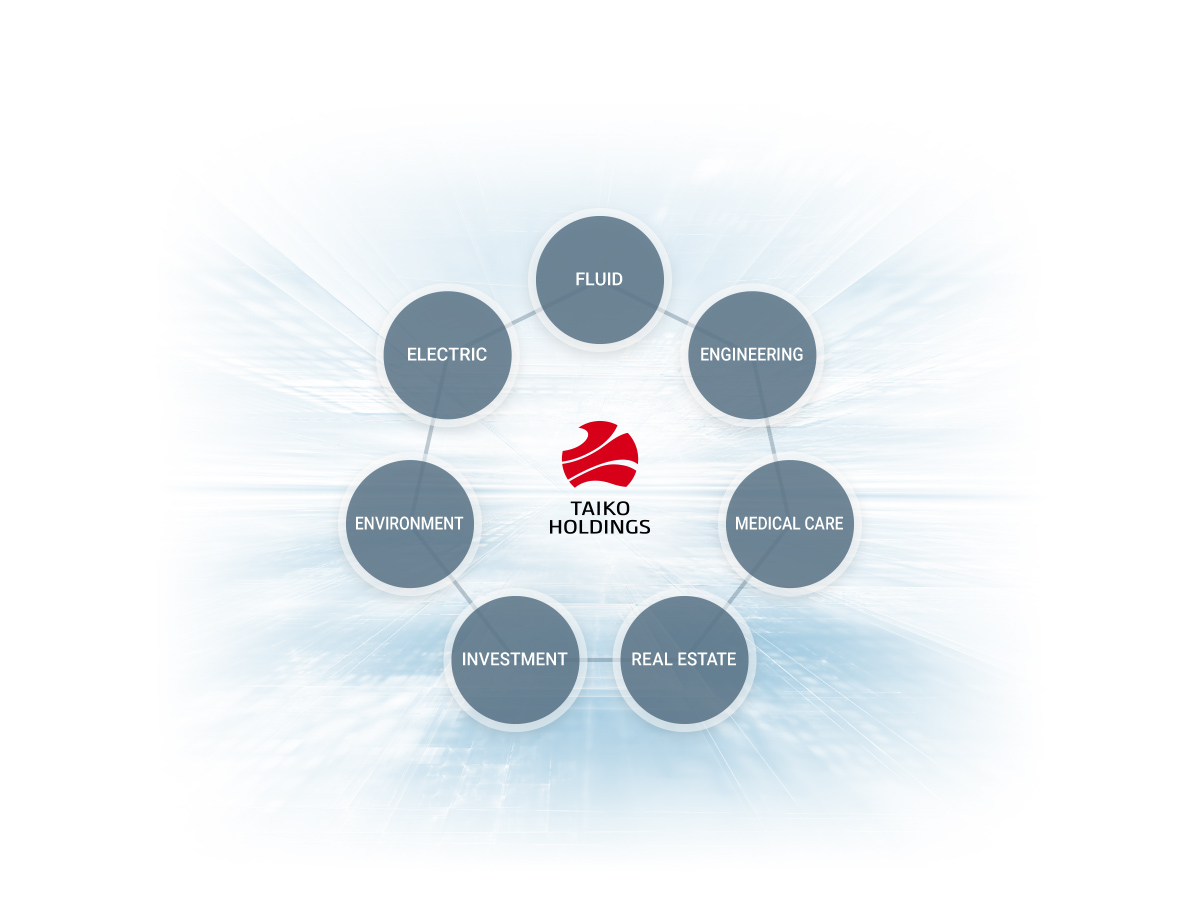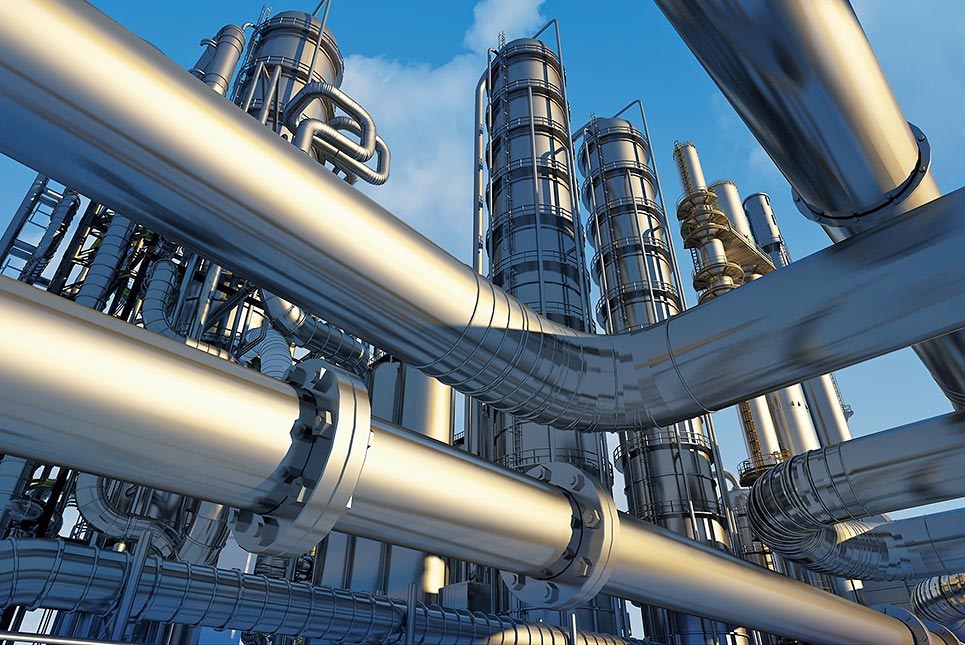 FLUID
Developing quality pump products for marine
and industrial applications as well as products
that support "Next-generation clean fuel"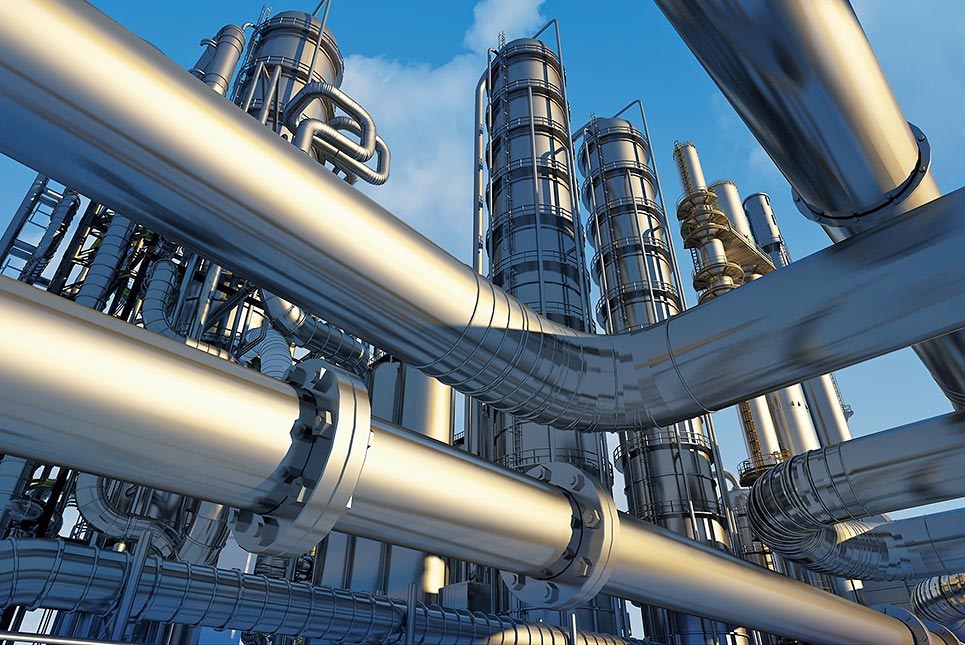 We are involved in the development, manufacture and sale of different types of fluid transfer equipment. Our "marine" and "industrial" pump products support water, oil and air applications, and the industrial lineup also includes dry vacuum pumps.
Right now, "Next-generation clean fuel" applications are gaining attention to help achieve a carbon neutral society. To that end, the TAIKO Group is also using its strong expertise in fluid transfer equipment and is actively engaged in the development and manufacture of products that support oil and gas, such as LNG (liquefied natural gas) and ammonia based fuel.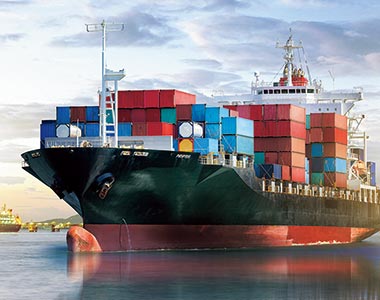 Our pump product lineup is a one-stop service that meets all marine application needs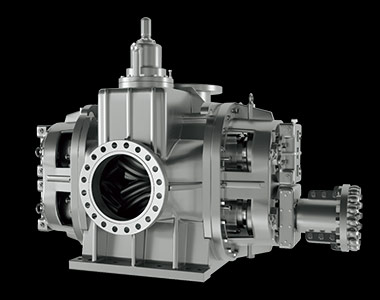 Our revolutionary technology like segmental gears is the pillar of our highly regarded products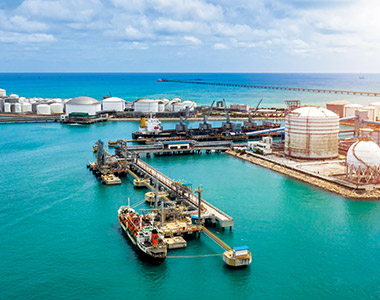 Our product development is involved in clean energy such as LNG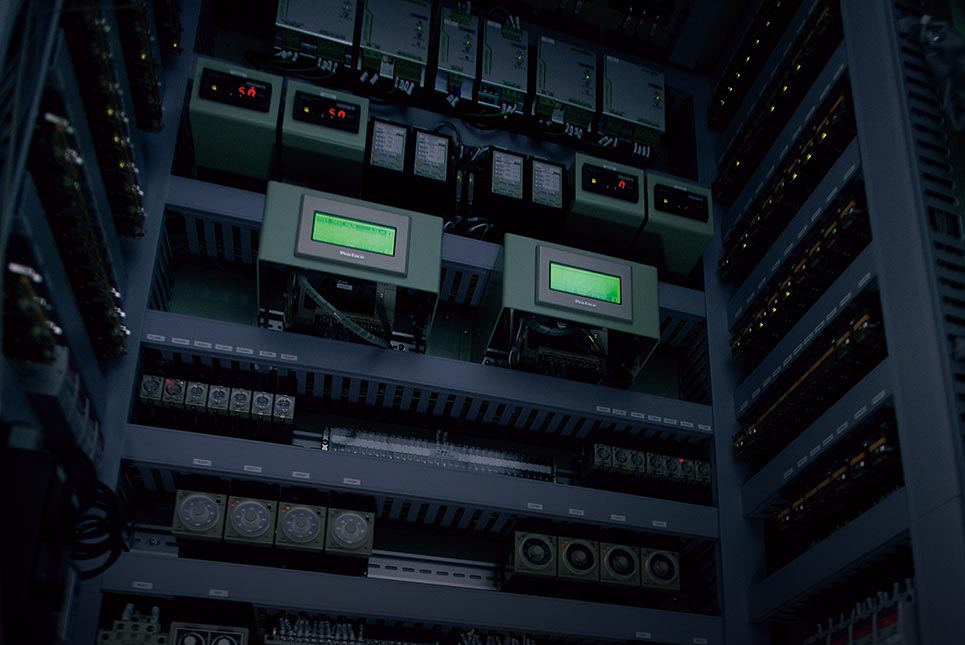 ELECTRIC
Offering not only development and manufacturing
but also after-sales service for marine and industrial
"distribution boards," "power receiving equipment"
and other products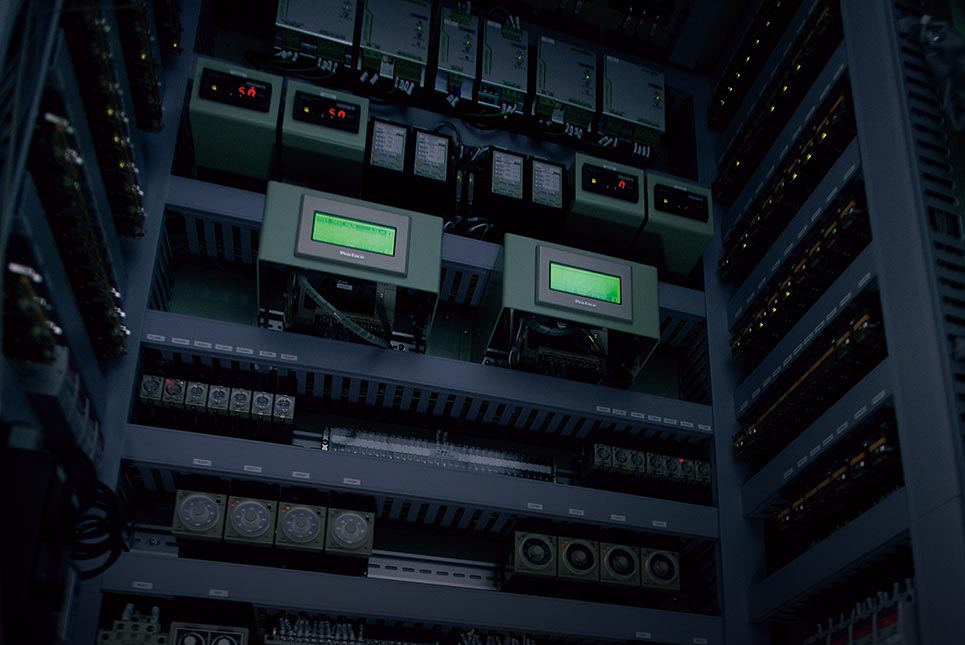 We are heavily involved in the design and manufacture of marine "distribution boards" and also offer industrial "power receiving equipment" as well as "automatic control systems." Our products are completely customer-oriented, as we aim to ensure easy-to-use products that are very reliable. After product delivery, we also stay committed in our after-sales services (maintenance check and repair) and our global support system provides continuous support for our customers and their businesses.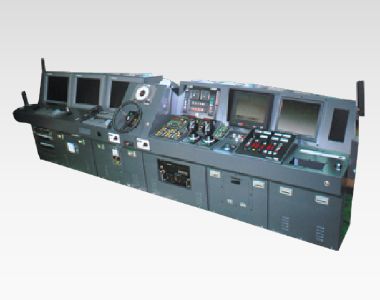 Nagasaki Prefecture Fisheries Department: Navigation console (made of aluminum) for fishery patrol boats "Hayabusa" and "Kaio"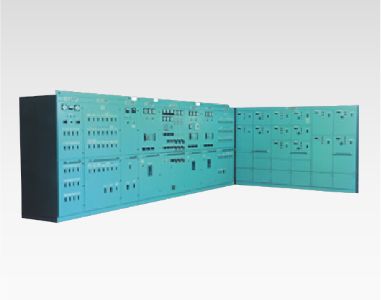 Main switchboard and group starter panels
AC 450 V three phase 60 Hz 1,850 kVA×3 (w/automatic synchronizing and load sharing equipment)
Built-in automatic auxiliary engine system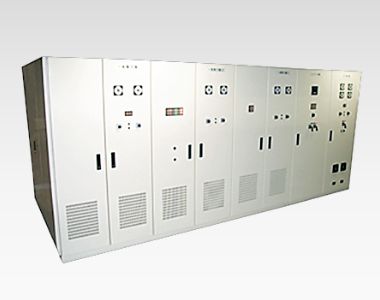 High-voltage substation panel at "Kaikyo View Shimonoseki" (Shimonoseki communal lodge)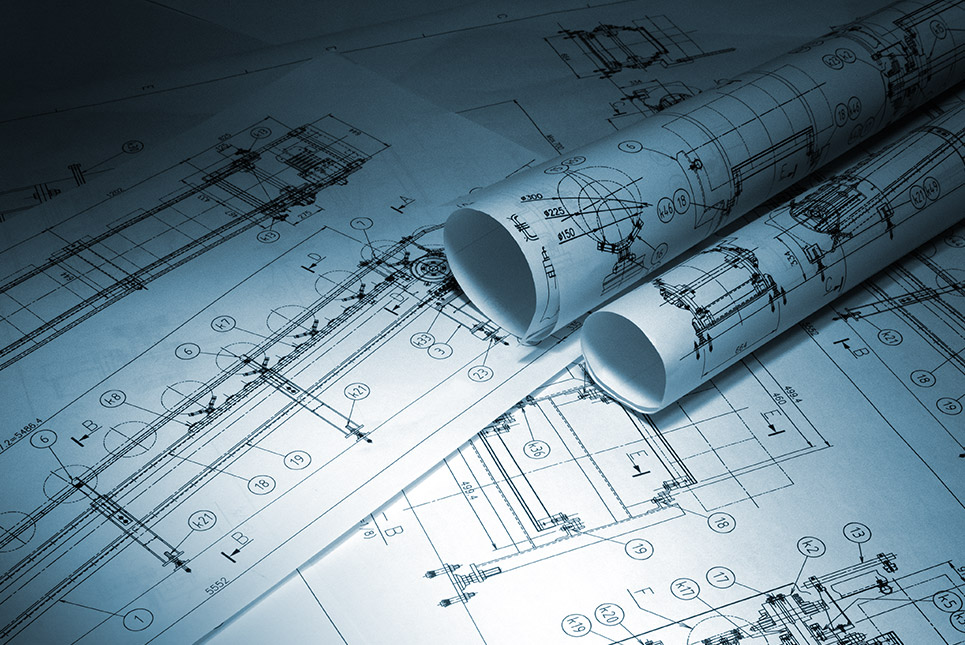 ENGINEERING
Total support for all industrial machinery, partnering
with our customer in the monozukuri (manufacturing)
process, from the conceptual design stage up
to prototype and manufacturing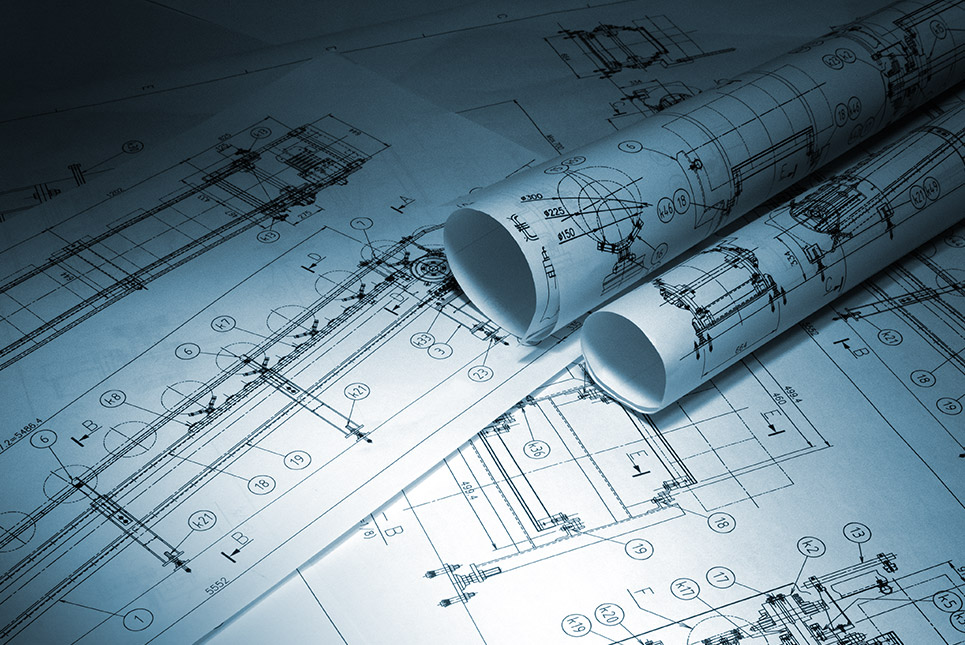 We design all types of industrial machinery, environmentally related equipment as well as the decommissioning of nuclear reactors. Our engineering participates with and supports our customers from the conceptual and basic design stage up to the detailed design and manufacturing stage. We aim to work and partner with our customer throughout the monozukuri (manufacturing) process. The TAIKO Group has a system in place that leverages the strengths of our companies, producing a synergy effect that continues to provide our customers with more added value.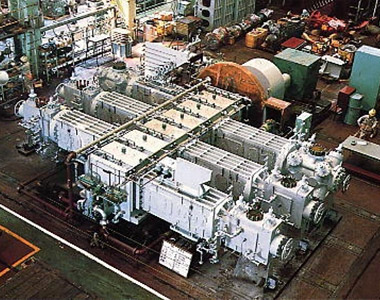 Example of reciprocating compressor design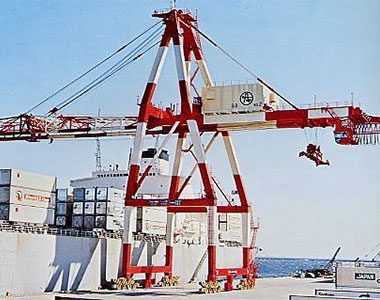 Example of container crane design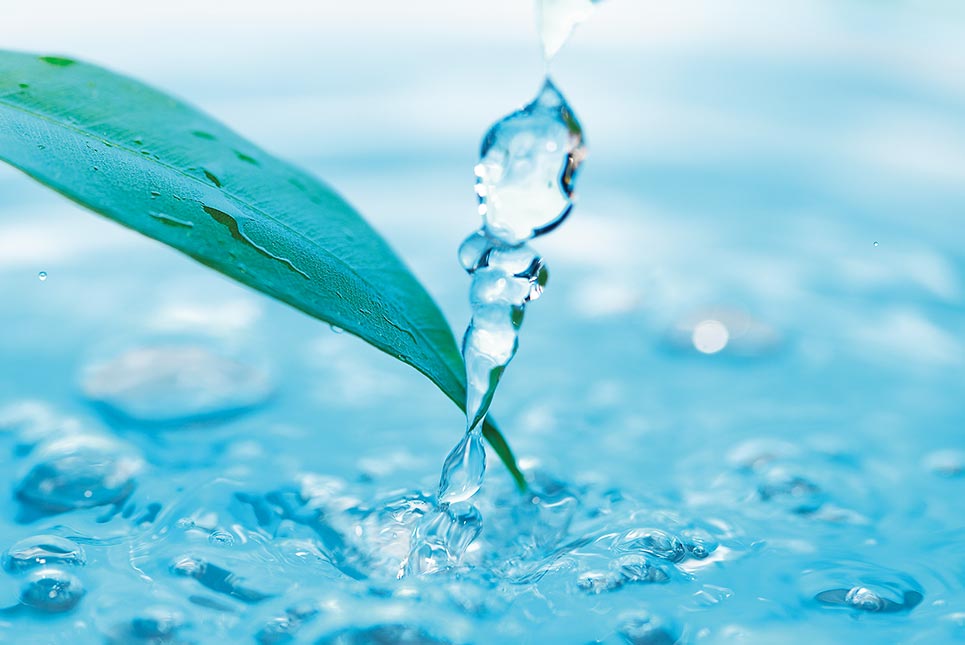 ENVIRONMENT
Offering a wide range of business services, including
the development and manufacture of
various green products, as well as renewable energy
and water treatment related solutions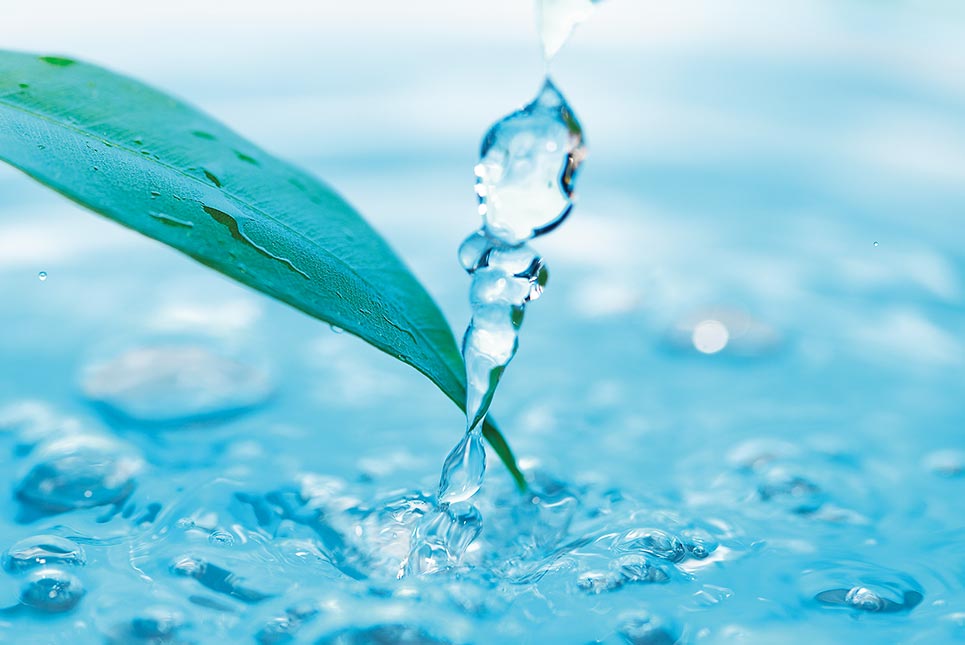 We offer a wide range of services, such as the design and manufacture of bilge separators and sewage treatment devices, which comply with global marine environment protection regulations. These services also include businesses that impacts one's immediate surroundings, such as the development and manufacture of diaphragm blowers for household septic tanks and water treatment facilities, the installation and maintenance of water treatment facilities throughout Japan and other related services. In recent years, we have also been focusing resources on new businesses related to environmental protection and renewable energy, such as microplastics collection devices, small hydropower generation and offshore wind power design.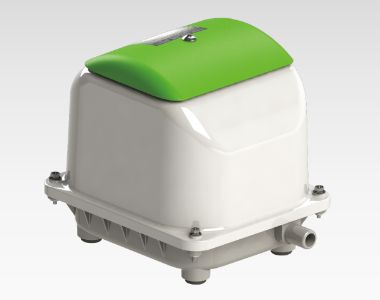 Diaphragm blowers for septic tank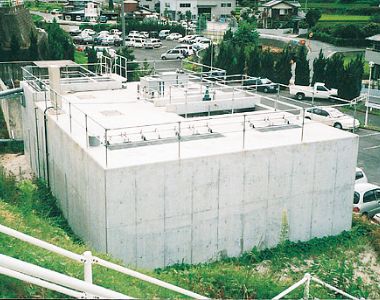 Installation and maintenance of water treatment facility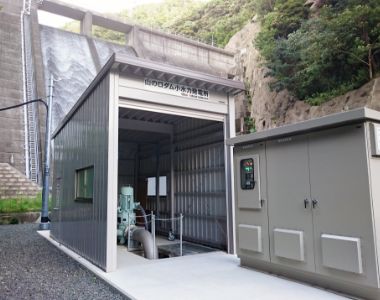 Small hydropower generation using the water flow in dams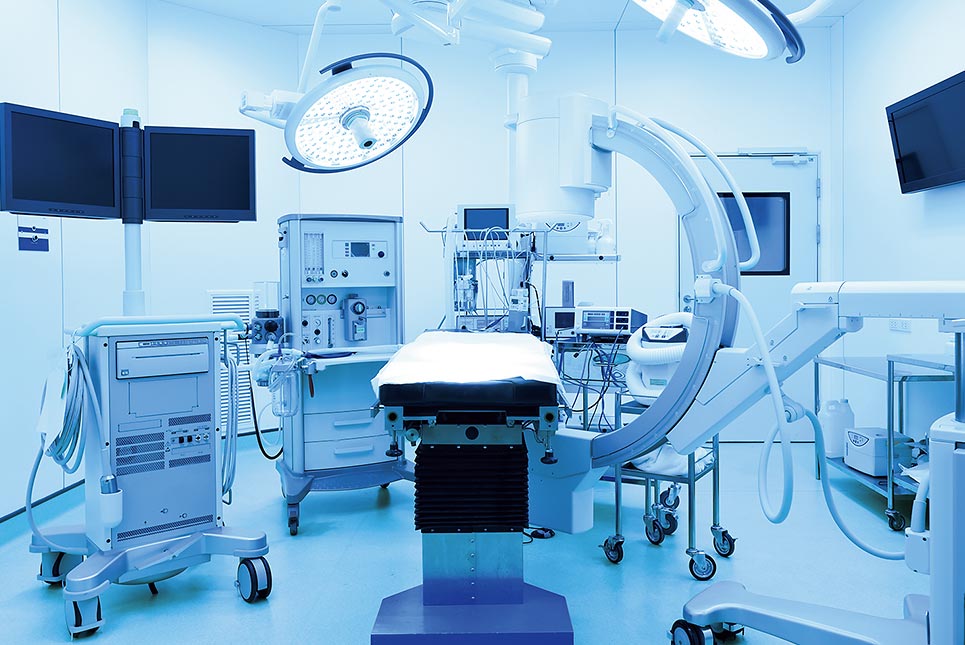 MEDICAL CARE
Development and manufacture of small,
high-performance diaphragm blowers
with built-in designs for medical equipment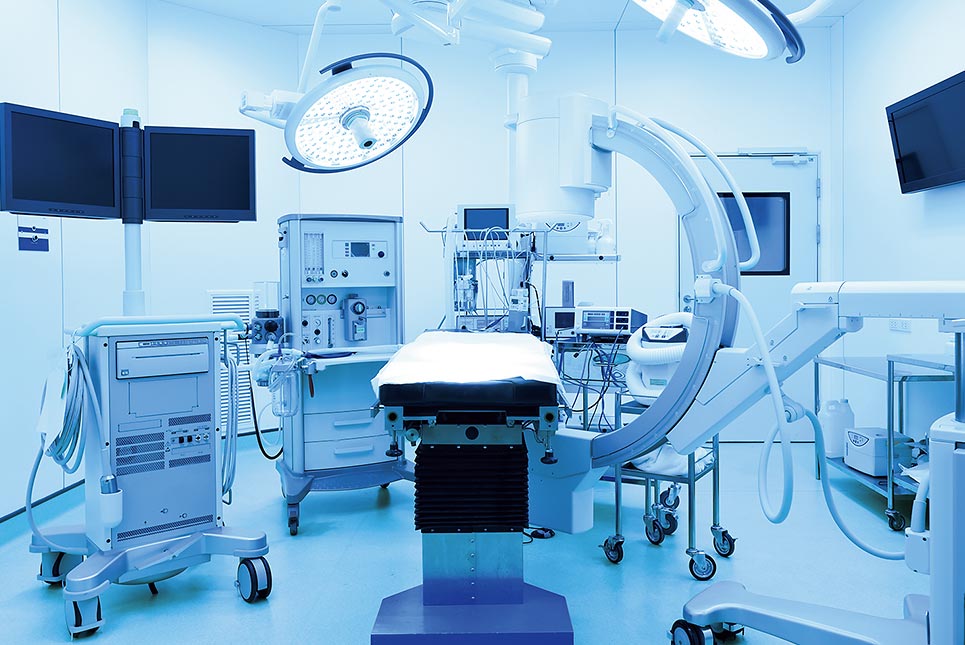 We develop and manufacture small electromagnetic driven diaphragm blowers that are built into devices, and are used in the medical care field, welfare, health and rehabilitation. Our high-performance and premium quality products offer a compact and light-weight design and meet medical equipment requirements, such as low noise level and vibration characteristics. At present, we are using this knowledge and know-how in the medical field to help us develop actual medical equipment and products going forward.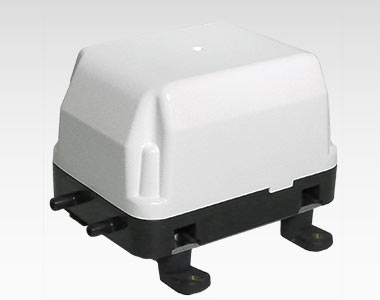 This small product weighs a mere 900 grams and is approximately 10 cm on one side.
Example of a product with a built-in diaphragm blower (image)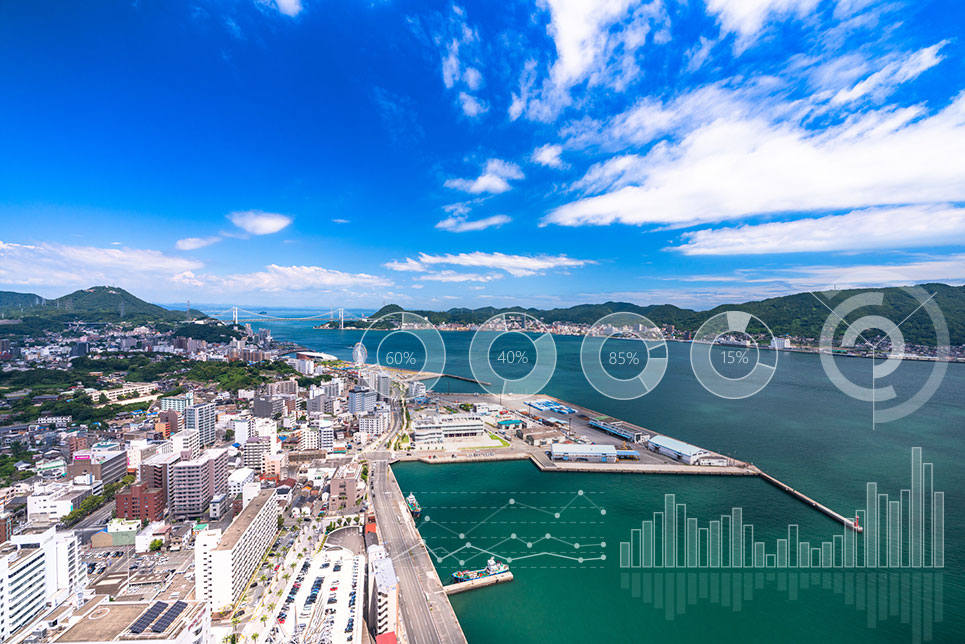 INVESTMENT AND REAL ESTATE
TAIKO Group looking to the future,
for a more affluent and fuller society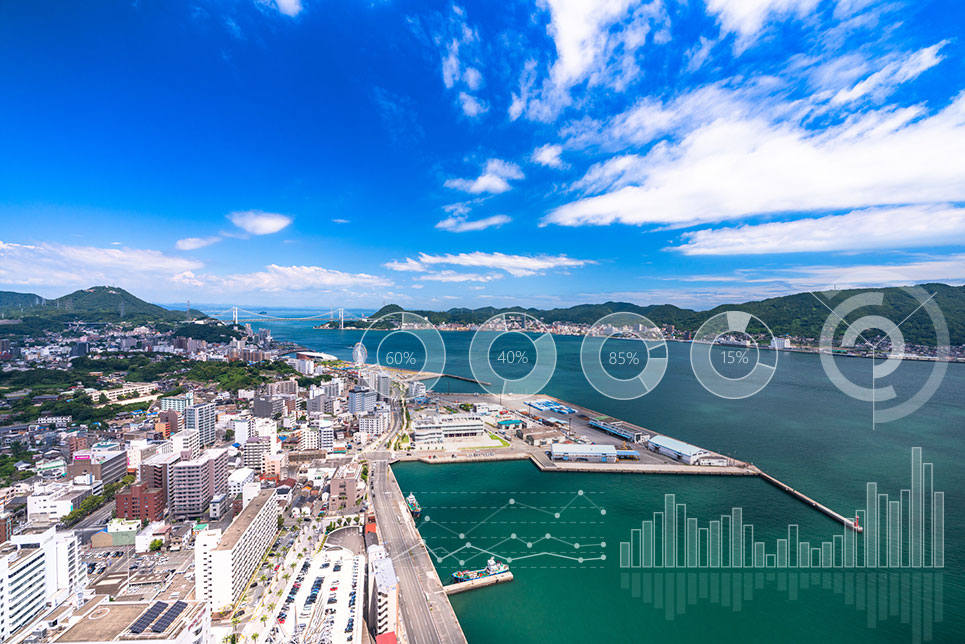 One of the critical roles for TAIKO HOLDINGS is the strategic planning to grow the TAIKO Group further and to help contribute to society through our business. We are actively involved in developing those businesses that will be required, given customer trends, industry conditions as well as social and regional issues. One method of developing businesses is through alliances and M&A. This is a rational and expeditious way to launch a new business, which helps our customers, thereby enhancing the corporate value and realizing the growth and development of the TAIKO Group. We are also involved in real estate, not only to help create a more affluent and fuller society but to facilitate setting up offices and plant construction that are necessary for business expansion.