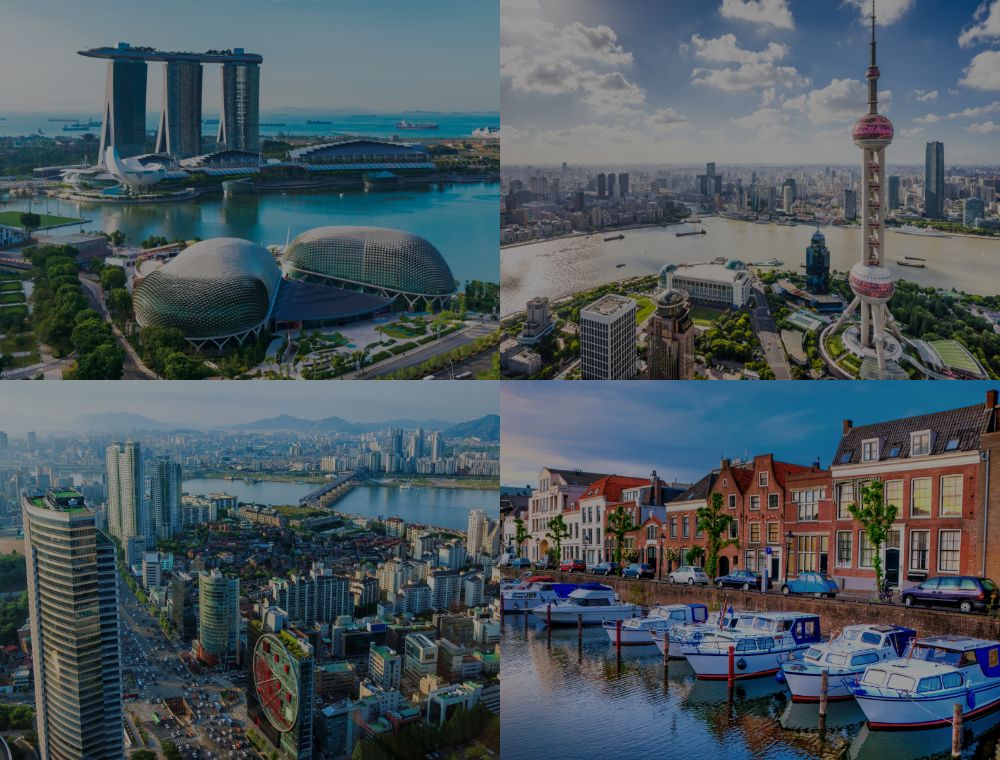 GLOBAL
NETWORK
Founded in the town of Tabuse in Yamaguchi Prefecture, the TAIKO Group and associated companies
currently have locations in different countries throughout Asia including ASEAN and Europe,
and our service network continues to expand around the world.
From Japan to Asia (ASEAN), to Europe
and the rest of the world.
TAIKO Group businesses expanding globally.
The TAIKO Group companies cover a wide range of business fields and have expanded their businesses all over the world. Our group has business offices and production locations in 5 different countries: China, Korea, Taiwan, Singapore and the Netherlands. Our service network also includes sales and service agents in Europe, North America, South America and other major powers in the world in support of our customers.
TAIKO KIKAI INDUSTRIES, the core company of the TAIKO Group, was founded in the town of Tabase in Yamaguchi Prefecture in 1956 and expanded into China in the 1980s. We strengthened our relationship in China by first sharing expertise and offering licensing to local manufacturing companies and now have six offices and production locations domestically in China. Thereafter, we expanded into Taiwan in 2004 and into Korea in 2010. In 2017, after eyeing expansion into Asia including ASEAN, we established a sales location in Singapore. Then the following year in 2018, MarFlex Holding B.V., headquartered in the Netherlands with a storied history in deep-well pumps, joined the group, establishing our foothold to expand into Europe. Our companies and the business fields of our associated companies have expanded into countries throughout Asia including ASEAN and Europe, and our service network and agents have extended throughout the world.
Associated Company Offices